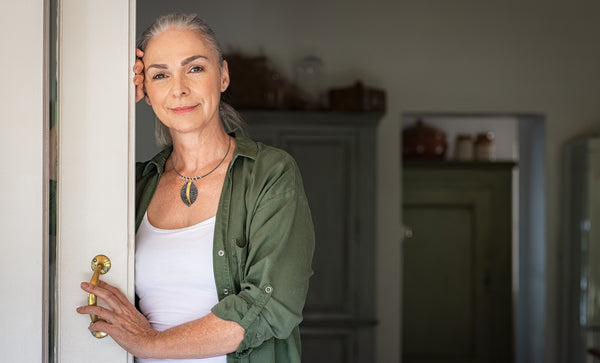 Verum Sui
Latin for True Self
Handcrafted Art Jewelry
Elegant, Minimalist, Easy To Wear
Feed Your Inner Artist
Find Your Style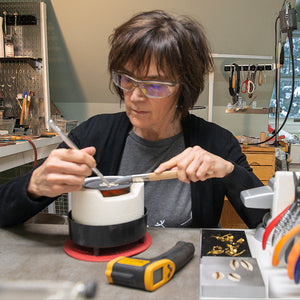 Meticulously Crafted
Every piece of jewelry I make begins with either sterling silver sheet or wire, which is cut, formed, textured and finished in my Vermont studio.
Authenticity
Jewelry is a symbol of our individual values and aesthetics. I've always sought out jewelry that reflects my appreciation of artistry, uniqueness and quality. I view jewelry as wearable art. My designs are unique, elegant and minimalist, yet striking. 
I make jewelry for people who appreciate fine craftsmanship, and who wear jewelry that reflects their individuality and authenticity.
Feed your inner artist
Jewelry Inspired By Forms Found In The Natural World
My work is inspired by forms found in the natural world; natural and organic forms as well as cosmic patterns. I am an avid gardener and plant collector, so I'm especially inspired by botanical forms. Living in Central Vermont, I'm surrounded by natural beauty, and I love spending time outside in nature, so my work is also influenced by geographic forms. My aesthetic is contemporary, abstract and graphic, my pieces exhibit a strong sense of texture shape and motion.